Pool Step
Cosmetic Damage Repair

These steps had over 200 surface cracks and numerous areas in which the previously applied top coat was separating from the fiberglass.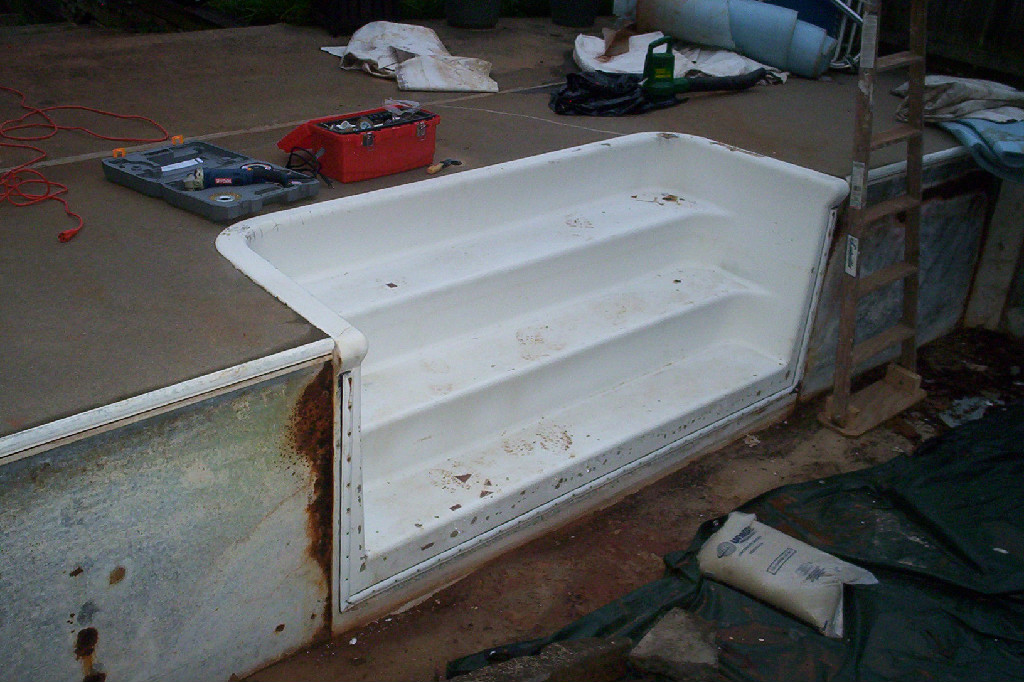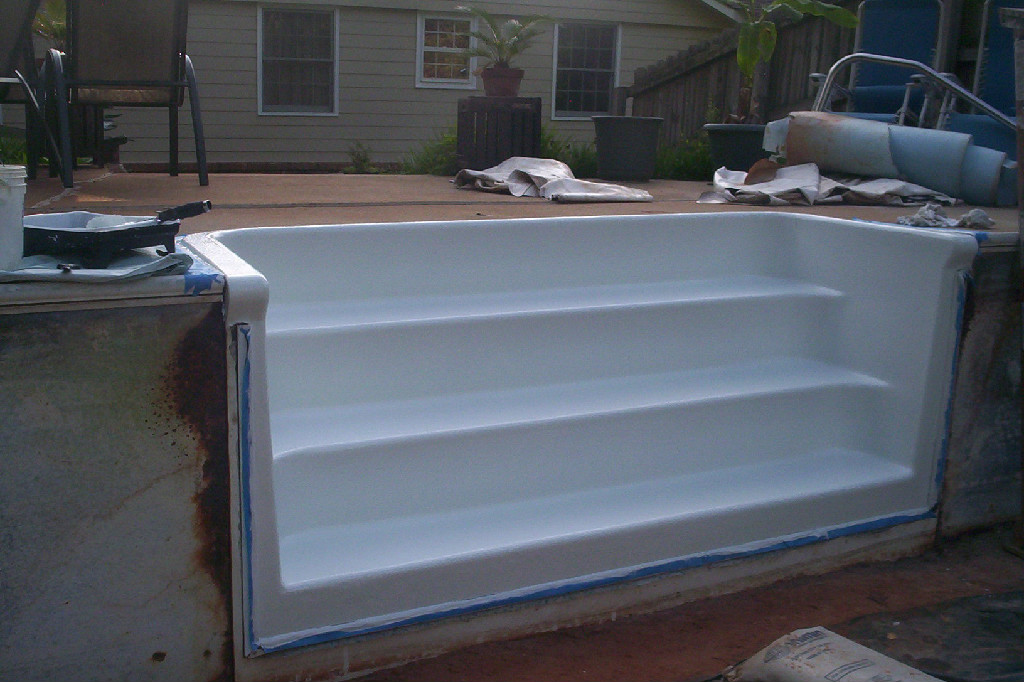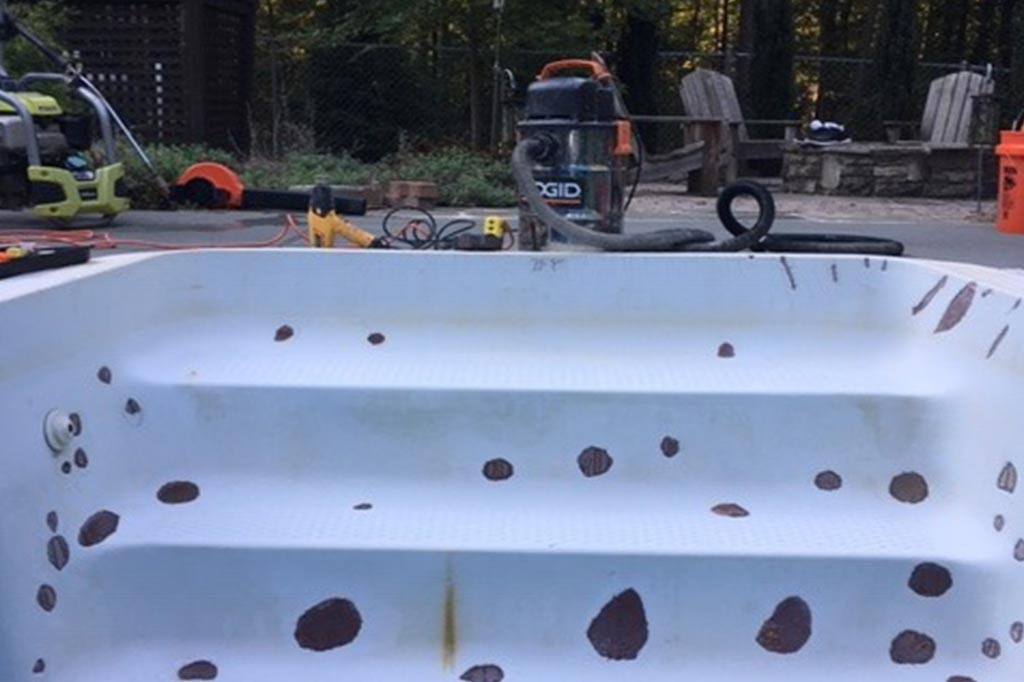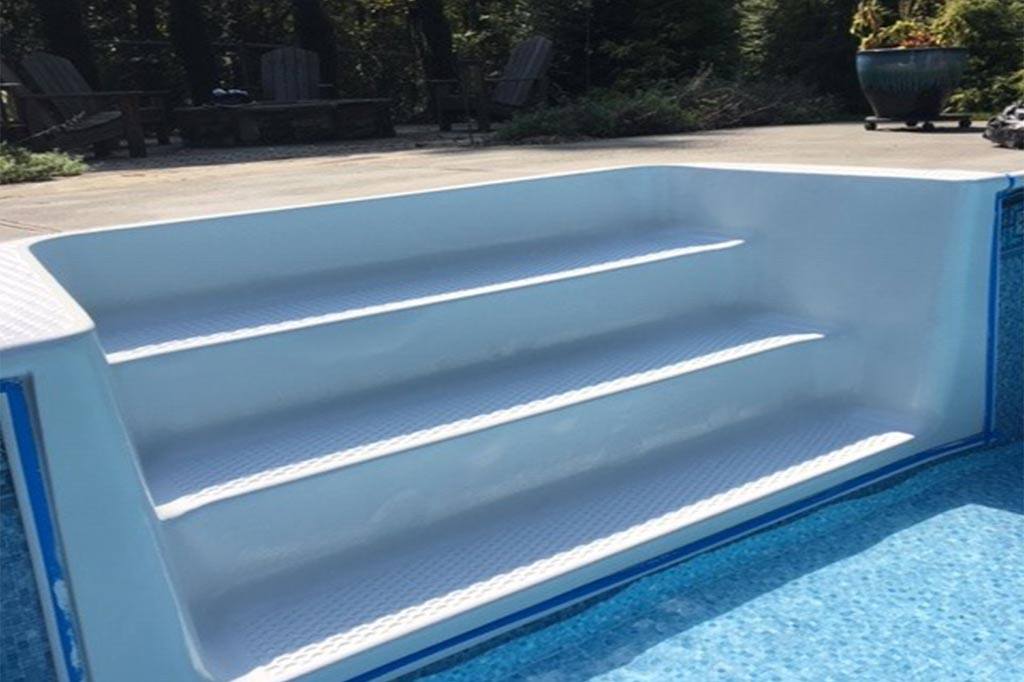 Steps had a severe crack allowing water to wash away the support. Additionally, the steps had over 400 areas that needed attention due to bubbles, blisters and de-lamination.
The following pictures are of steps with bubbles/blisters and hairline cracks.
Bubbles/Blisters, Delamination, Hairline Cracks