POOL STEP, FIBERGLASS POOL REPAIR
at JG Martin Enterprises, LLC

JG Martin Enterprises, LLC takes care of your vinyl pools and one-piece fiberglass swimming pool repairs. We repair multiple cracks, degrading, delamination, and blisters. We specialize in repairing acrylic swimming pool steps. We also rebuild the support base beneath the steps due to washout or lost support.
Our Service Areas in Georgia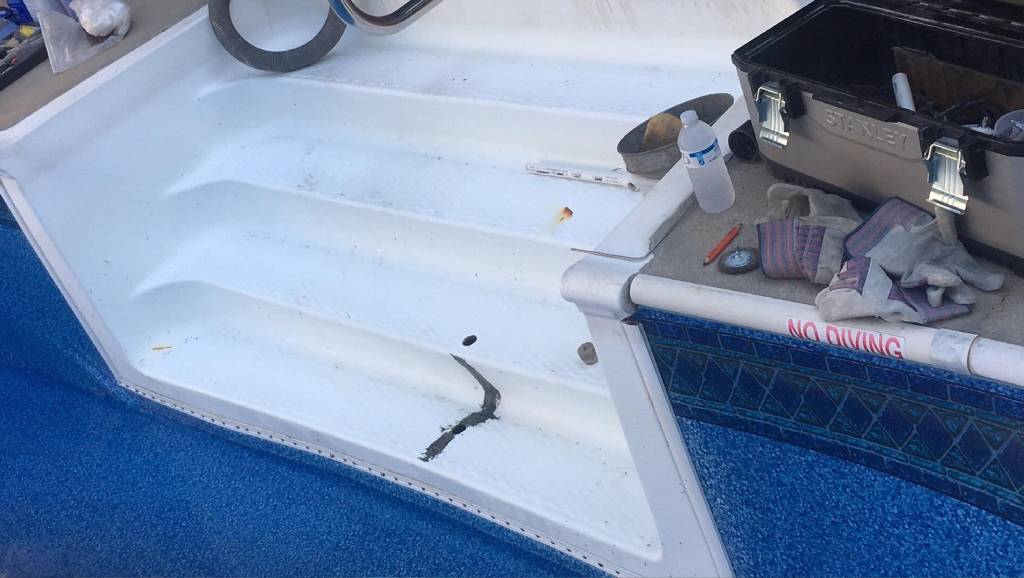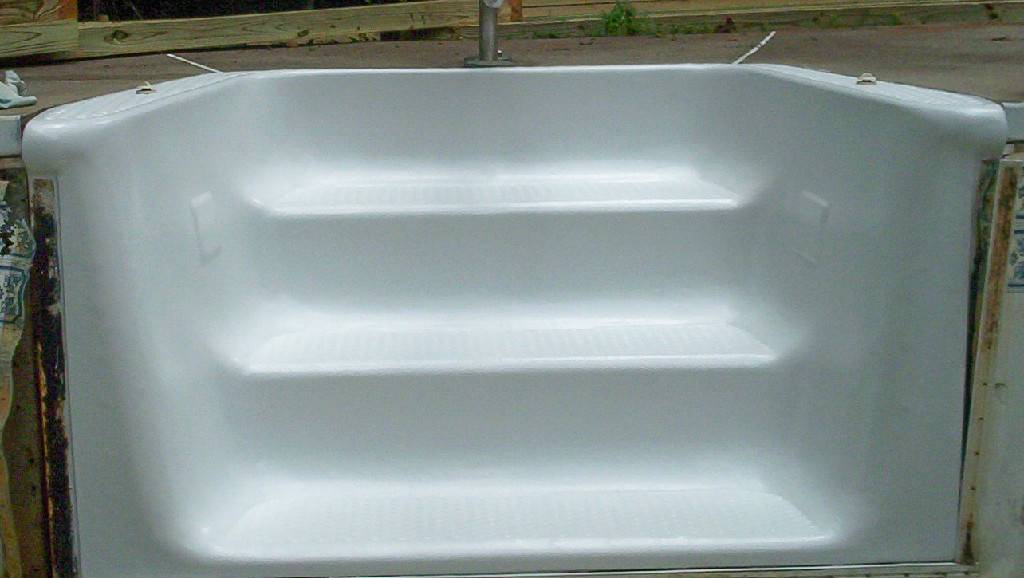 We also cover counties in Alabama and Tennessee
Replacement of fiberglass pool steps cost thousands of dollars and normally requires the replacement of a new liner. We use a process that shores up the existing steps from underneath without having to remove concrete or replacing the existing vinyl liner. We then repair the cracks and leaking blisters or bubbles. Finally, we refinish the steps with a specially manufactured epoxy providing a beautiful and durable finish.
A pool usually needs to be repaired when it has been drained down so low that hydrostatic pressure causes a rupture to the pool structure. Your pool might need the same fix due to it being washed out.
Fiberglass pool step repair : fiberglass pool, vinyl pool Fiberglass pool repair